Nick Bashall & Nicky Philipps
Paint Live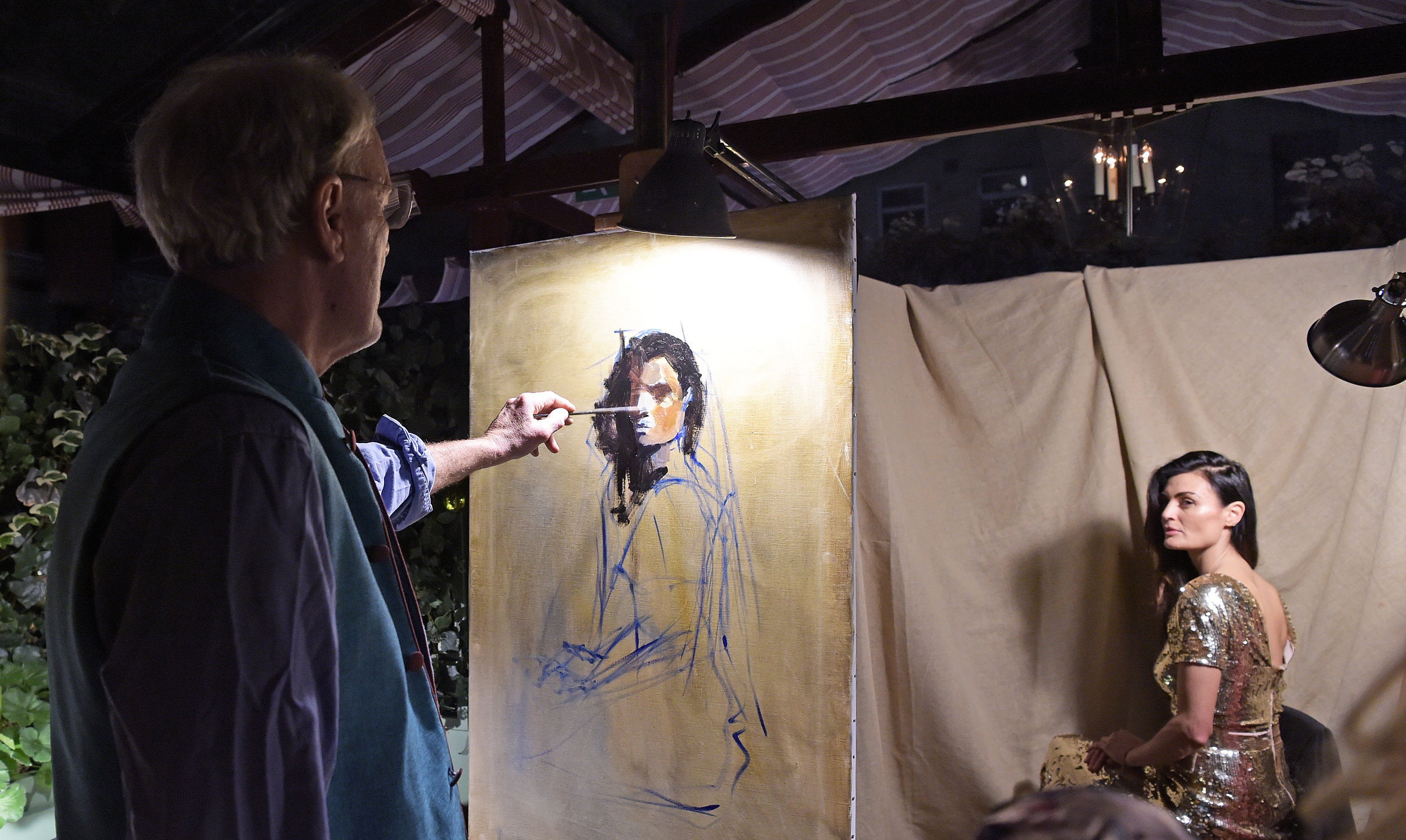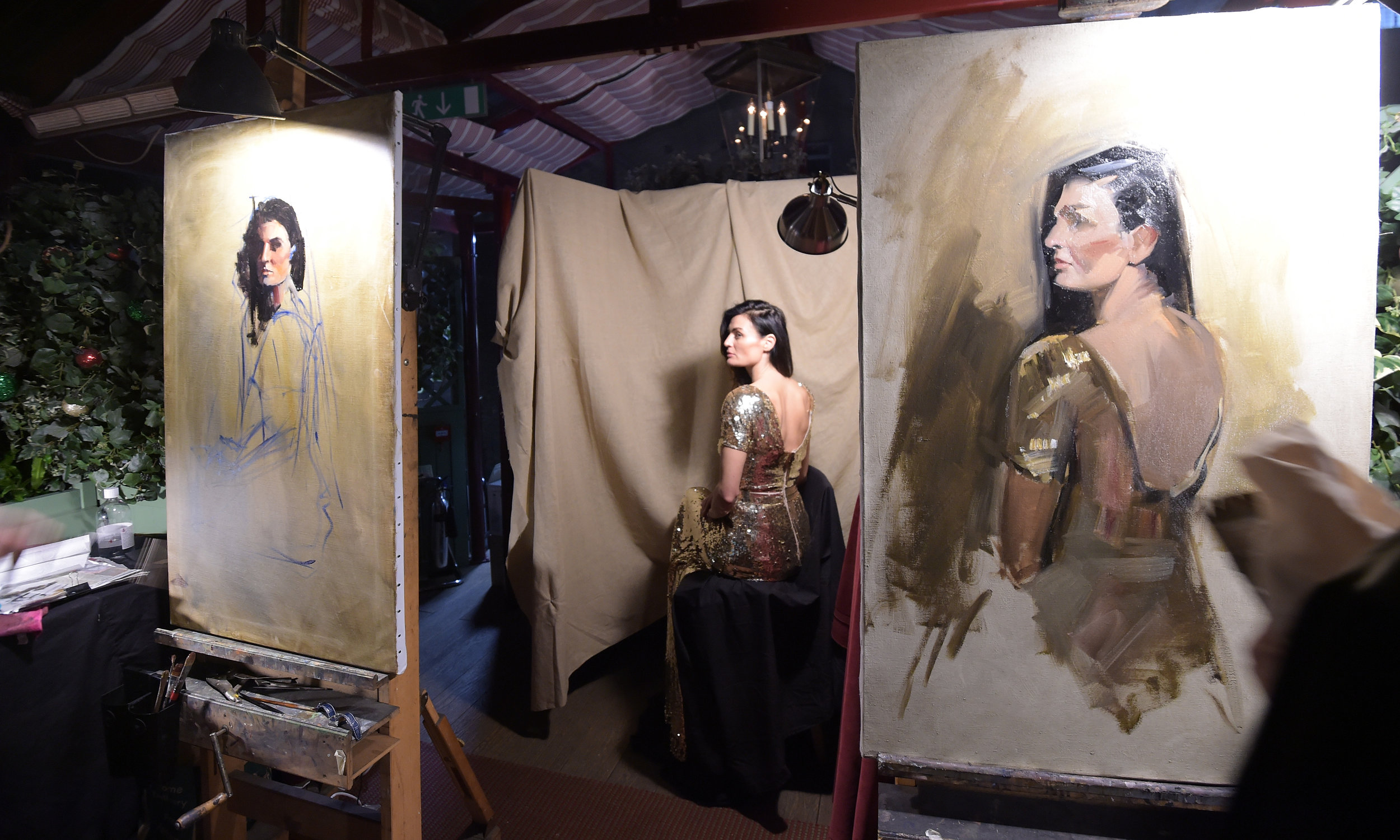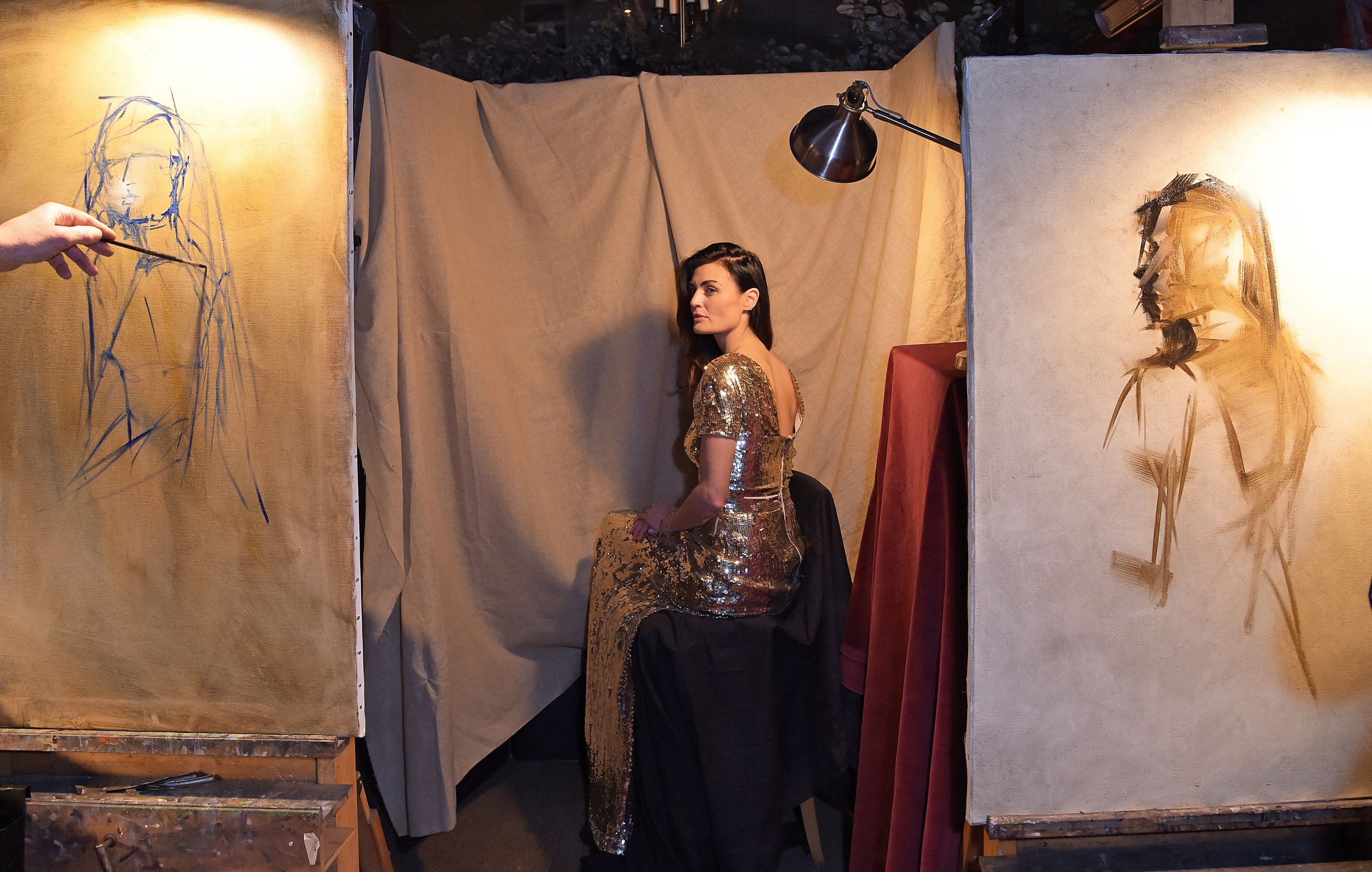 About
When Nick Bashall and Nicky Philipps joined forces to teach in the historic Rossetti studios in Chelsea they began painting together more regularly and the result of this is the double act show they now present. Working alongside each other they paint a life model side by side for two hours to a background of audience chatter and rock music.
After a number of sell out shows in Nick and Nicky's historic studios in Chelsea they have decided to take their passion on the road. In a world full of sharks in tanks they are aiming for absolute re popularisation of figurative painting. Side by side they will paint a model from life from start to finish in two hours, in oils, accompanied by rock music. You are invited to watch, chat and enjoy the music. Most of all expect to be drawn into the magic of traditional oil painting and watch with hypnotising satisfaction how elegantly their paintings and a likeness materialise in front of your eyes.
Nick Bashall
Born in England and raised in Zimbabwe, Nick returned to the UK to study law at Cambridge - where he was also the heavyweight boxing blue. A stint in London with one of the big solicitors' firms preceded six years working in Pakistan and Dubai, saving up the money to study painting full time. He then trained under the Spanish maestro Joaquin Torrents Llado in Majorca for five years before becoming a full time artist in London in 1997.
Now, nearly twenty five years later he has earned a reputation as a prolific portrait artist. His many illustrious commissions include: HRH Princess Anne, Bill Powers President of the University of Texas, HRH Princess Michael of Kent and the former head of the British army General Sir Michael Jackson. He is also renowned for his portraits of children, in both oil and charcoal.
Nick has a couple of intriguing side shows. As a war artist, he's painted on the streets of Kosovo, Afghanistan and Iraq in front of hundreds of locals - guarded by the British Army.
He regularly performs as a painter at Glastonbury, Secret Garden Party and Wilderness. These festivals provide him with a large tent where he and some of his former students paint festival goers from life accompanied by DJs.
"Nick paints his portraits from life and always nails the likeness. The two hour sittings are almost too short as one is immersed in a timeless atmosphere with an artist whose company is universally enjoyed. He has been known to play cricket in the passage with his (younger) sitters and places a mirror behind him so they see their face magically appear. Whether you are painted by Nick, or join his class, you are in for a real treat." Sara Stewart, Founder, Fine Art Commissions, St. James's.
If you are interested in joining Nick's art classes please click here
Nicky Philipps
Nicky is perhaps best known for her portraits of members of The Royal Family.
Born in London to a family which included five artists, it was perhaps inevitable that Nicky would pursue a career as a painter. She studied at City and Guilds before leaving for Italy after her tutor told her to turn the dustbin upside down and 'express herself'. In Florence she met Charles Cecil and Daniel Graves, two American artists keen to re-establish traditional techniques. Nicky joined their burgeoning atelier and at last found the atmosphere she was looking for. After two years she returned to London and established her portrait practice in Kensington.
Her many commissions include a portrait of HRH The Duchess of Cambridge commissioned for Highgrove by HRH The Prince of Wales, a full length portrait of HM The Queen surrounded by the Corgis, now on permanent display in the Throne Room in Buckingham Palace and a portrait of Her Majesty dressed in the Thistle Robes, commissioned by The Royal Company of Archers. In 2008 Nicky was commissioned to paint TRH's Princes William and Harry in the uniform of the Blues and Royals for the National Portrait Gallery.
Perhaps the most challenging commission to date was to paint Falkland's veteran Simon Weston for a BBC documentary. With cameras filming her every brushstroke it was an extraordinarily brave achievement. The portrait is also now part of the permanent collection at The National Portrait Gallery.
In between commissions, Nicky paints landscapes and still life for biennial exhibitions in St. James's. Her most recent show recorded her travels from the ice caps of Patagonia to the barren landscape of the Kalahari. Her subjects have been as diverse as meer cats at first light to sketching Barry Humphries in the South of France.
"Nicky is a rare breed. Modest and unassuming, it never fails to amaze her that people know and admire her work. Sittings with Nicky are never dull and her clients have been known to debate whatever topic has entertained them long after the session ends. She has an acute eye for detail and encourages students to study simple objects until they see colours they never knew existed". Sara Stewart, Founder, Fine Art Commissions Ltd.
London Sketch Club
Dilke St
Chelsea
SW3 4JE

Contact Us
For Bookings for Nick and Nickys Live Painting for an event:
Beatrice
info@studiosbashallphilipps.com
+44 (0) 7843 047517
For Nick's Drawing and Painting Classes:
Beatrice
+44 (0) 7843 047517
nickbashall@googlemail.com